We have the Action Targets AutoTarget system
Our format is two shooters at a time with each shooter having a lane with three targets spaced between 10-30 yds. The targets will come
up
a total of 20 times with a pause in the middle for reloading. If you hit a target, it goes down, if you don't, it stays
up
until it times out.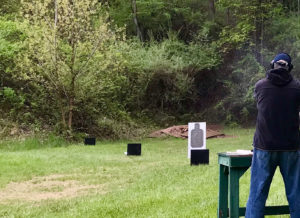 $5 per

relay and you can shoot multiple times as long as there is space.

This is a fun event, so you can

shoot at a target more than once if you miss the first time.

Since there are 20 target presentations, it is best to have enough magazines to hold at least 20 rounds, but if you don't, remember that this is a fun event, so bring what you have.

Limiting it to pistols or calibers (within reason).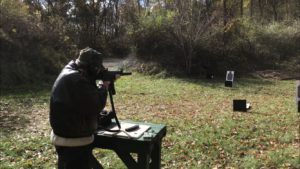 Because of the way the targets work, you will need metallic bullets or it won't register, i.e. you can use polymer coated rounds but you'll be frustrated when none of the targets go down. In case you are wondering, all guns will be placed on a table with chambers open and a safety flag inserted before your relay starts. Drawing from a holster will not be allowed. Bringing your gun to the line in a case would be the best way, but as long as there is a safety flag in the chamber, we're good. Safety flags will be available to buy or borrow if you don't have one.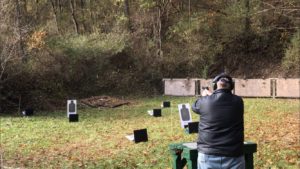 We are doing this over a two hour time span, so we don't need everyone there right at the start of the event.